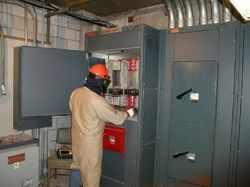 At Pathfinder Electrical, our goal is to provide our customers with the best quality products and services. Our team of experienced tradespeople pride themselves on building great long-lasting customer relationships.
Our experience in residential, commercial and industrial electrical is extensive. No job is too big and our services are varied.
We work closely with our customers, ensuring that projects are completed on time and on budget, using the highest quality products available. By using our skills and experience we build ongoing and lasting relationships with our customers.